2018 Basic Firefighter Academy Graduation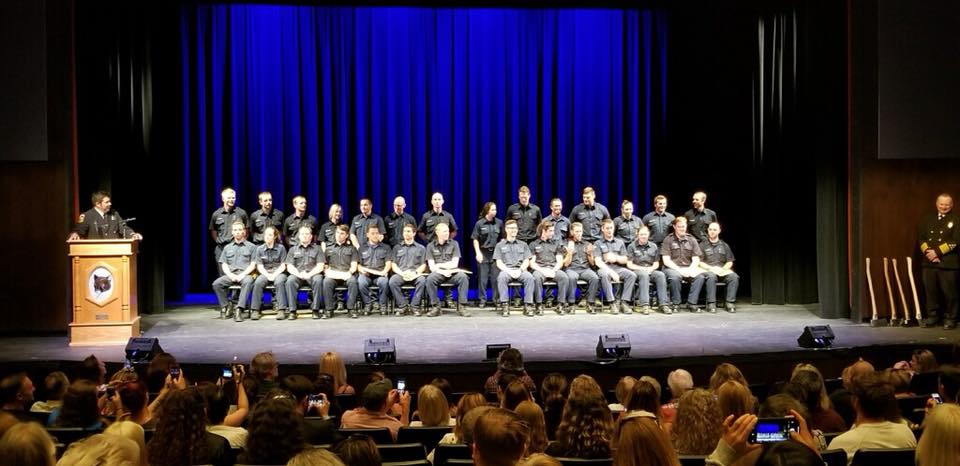 Following an intensive, four month long academy, BFFA (Basic Firefighter Academy) 2018 graduated May 8th, representing Boulder Creek Fire, Ben Lomond Fire, Felton Fire, Zayante Fie, County Fire, Branciforte Fire, Scotts Valley Fire and Central Fire.
Our very own Tyler Mangan, Nina Lavelle, Tori Hawkins and Adrian Chairez joins the ranks of firefighter! We are very excited to see these fine men and woman join our department and serve the community!
After months of hard work, all of these firefighters will be out in the county learning the ropes.
Please join us in welcoming them to the fire service!
Here is a video from one of the academy students: